Kiwi Superfoods in NZ – Antioxidant & Anti-inflammatory Health Supplements
---
Broccoli Sprout Powder
Kiwi Superfoods Broccoli Sprout Powder has guaranteed levels of the compounds that combine to form sulforaphane.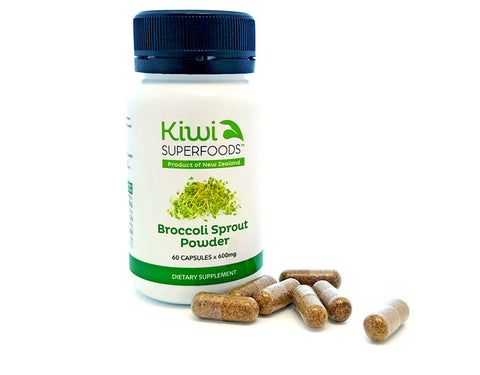 From $26.00
Blackcurrant Skin Extract
Kiwi Superfoods Blackcurrant Skin Extract is full of Anthocyanins.
Combo Pack
Double down on the health benefits delivered by our concentrated natural superfoods by taking both Blackcurrant Skin Extract and Broccoli Sprout Powder at the same time.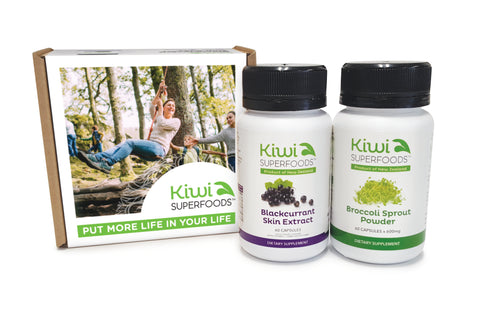 $52.00
Some foods are incredibly packed with health benefits but difficult to eat every day, or in the volumes you need to get the best benefits. Our superfoods act as eye, gut, heart and brain health supplements and deliver concentrated doses of the key beneficial elements that are difficult to obtain from whole foods alone.
Kiwi Superfoods products are grown in the most pristine of environments and concentrated, so that you can easily slot them into your daily routine."